You can share files and folders in your Cloud so your friends and acquaintances can view and download these files. You can protect these shared files and folders with a password.
It is easy to gain an overview of your shared files and folders. Under
All shared data
(a) in the menu on the left, you can view all shares with the share type, share date and expiration date. Under
Folders
(b), you can see all your shared folders, under
Files
(c), you can see all your shared files. Also, under
Photos and Videos
(d), you can see all your shared photo and video files.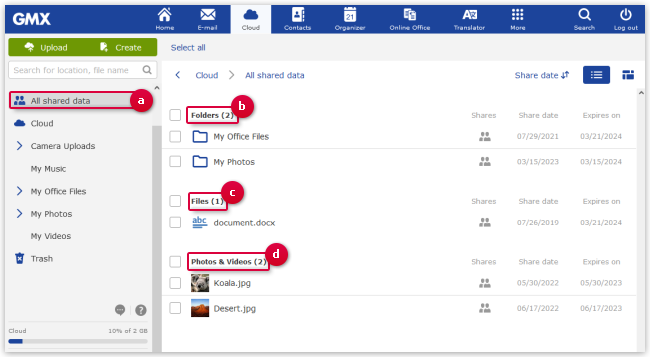 You can find more detailed information about a shared file or folder if you select it and click
Edit share
in the Actions menu. In the
Share configuration settings
, you can view and edit the share details.