Saving a contact email address and/or mobile number allows us to send you a reset link if you forget your password. This is the only way to automatically recover your password: If you have not saved the necessary information, you will have to contact our customer support team to have your password reset manually, which can take some time. It is therefore essential that you keep this information up-to-date at all times.

GMX takes the security of our customers' email accounts very seriously. Should you need to contact our customer support team, you may be asked some questions to identify you as the account owner. Keeping the personal data in your settings up to date is an important way you can protect the security of your account.

All of this information can be entered and updated under

Home

>

My Account

.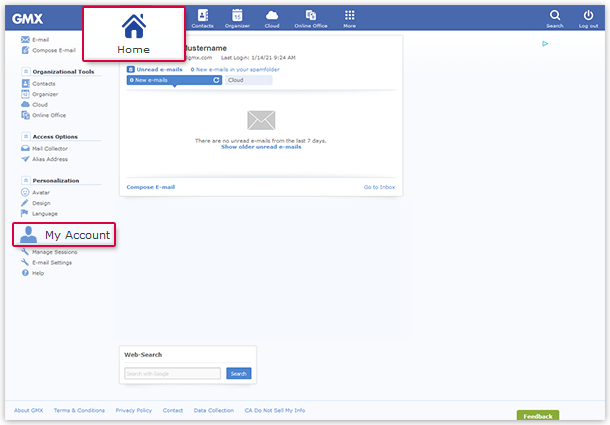 For more information on updating your personal information, please see below: